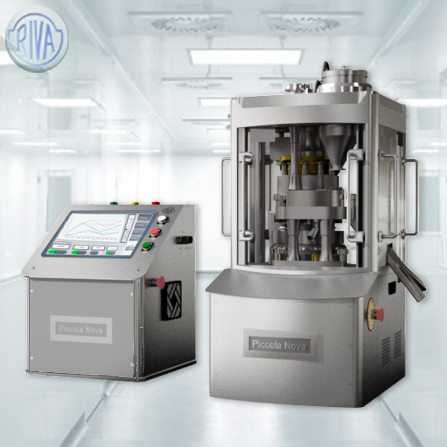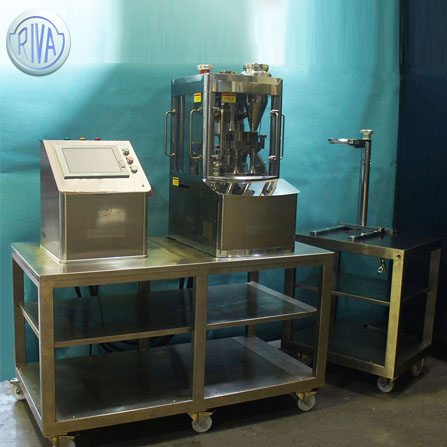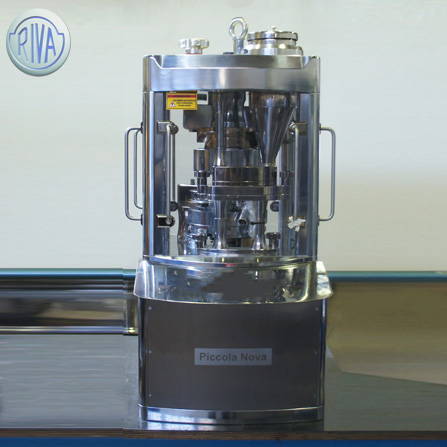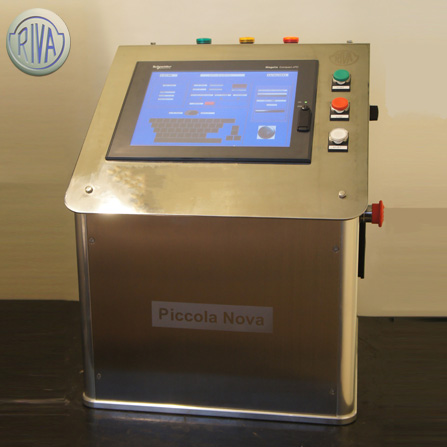 TABLE ROTARY TABLET PRESS WITH REMOVABLE TURRET HEAD
Unlike the Piccola Classica, the main characteristics of this new model includes the possibility of removing and exchanging the turret, allowing optimizing assembly times for tooling change over, bigger main motor and higher RPM.
Keeping the same features of the original Piccola of being simple, easy to use and durable. Even easier to clean compared to its predecessor it improves the cleaning time between batches.
It has an external control module with a system that has been redesigned, resulting in a clear and intuitive interface controlled from a 15" colour touch screen using 21 CFR Part 11-compliant software. It is provided with documentation, manuals, plans, electrical diagrams, and more.
The Piccola Nova is available to run with EU or TSM standard tooling depending on customer specification.
Production
Removable turret
Touch screen
New Software