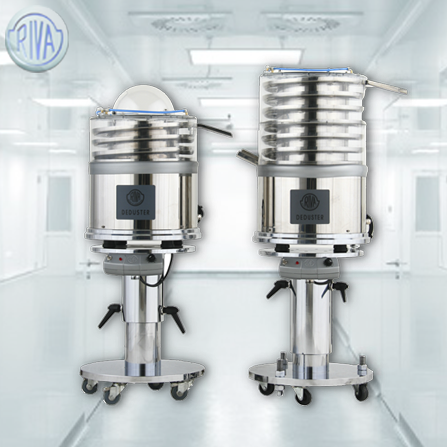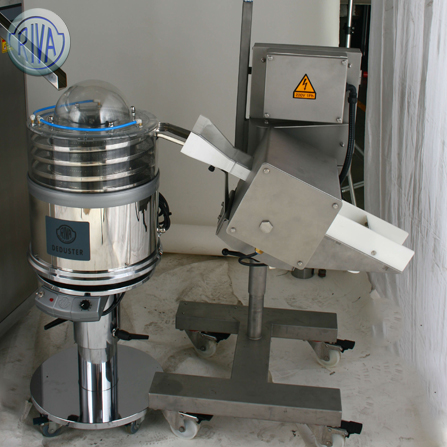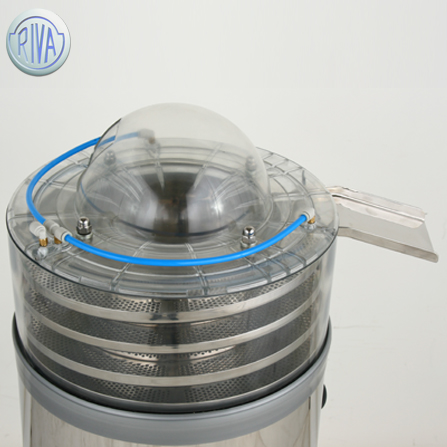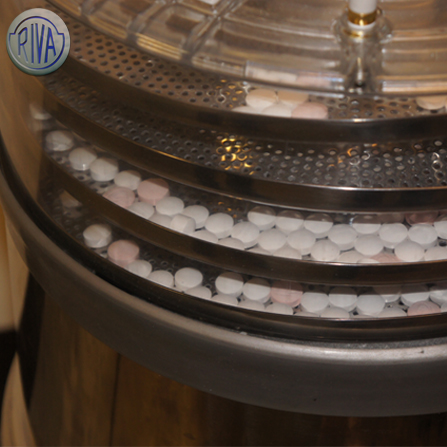 HIGH-PERFORMANCE VERTICAL DEDUSTER
Developed by Riva, the Deduster is suitable for the removal of non-compacted powder on the tablets by means of an ascending vibration process. The components are manufactured in AISI 316 stainless steel, in compliance with the cGMP standards.
With adjustable vibration power, easy assembly and disassembly; easy to use and sterilize. The process begins by dropping the tablets into the lower deduster channel. They are deposited at the bottom of the vessel and, by means of vibration, the tablets move upward turning counter-clockwise, and they are conducted to the lower perforated ring. As the tablets move through the perforated spiral ring, the loose powder particles on the surface of the tablet are detached, and the powder is swept by the air current injected through the lid and suctioned through the nozzles at the base to ensure maximum powder removal. The tablets move through four turns of upstream perforated spiral rings, and the joint on each of them has a step that allows tablets to flip over in order to ensure a better cleaning result. The tablets leave the deduster from its upper part through the tablet chute, causing their exit to be at a higher level than that at which they begin the process.