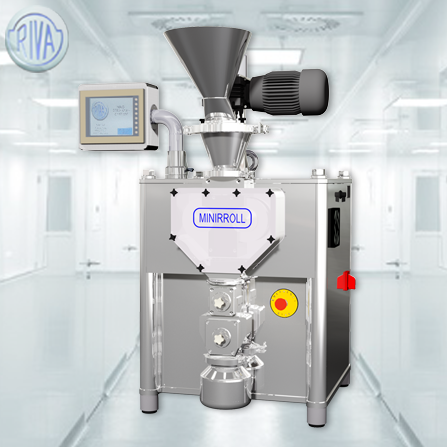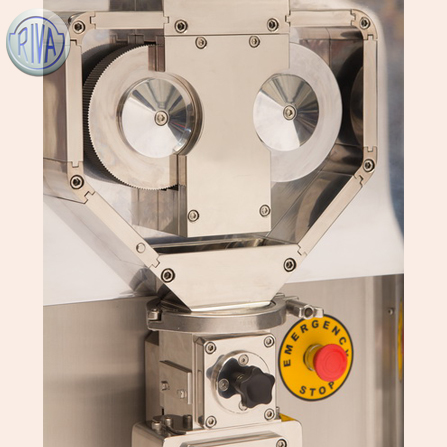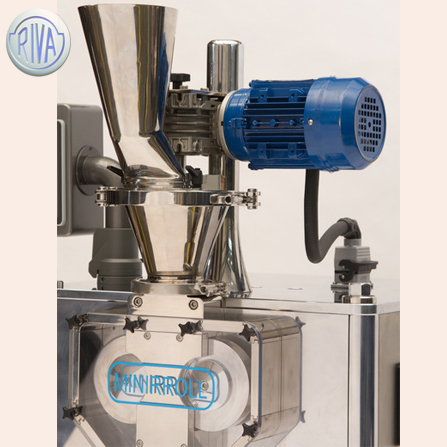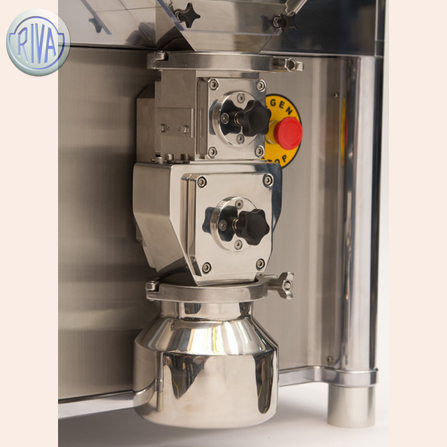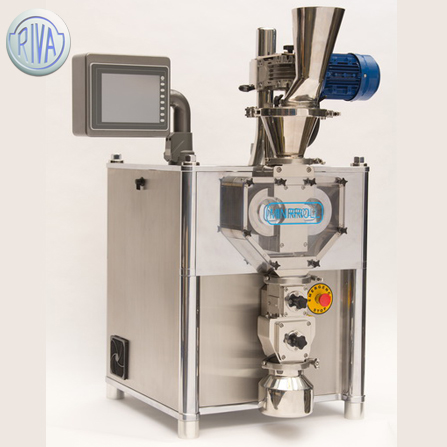 LAMINATION AND GRANULATION FOR YOUR PRODUCTS
Designed to laminate and/or granulate powder products for Research & Development or small production batches, the Miniroll has a tubular structure manufactured in hard chrome-coated steel, with a feeding hopper, an extrusion force feeder that extracts the air trapped inside the powder, a gripping area and lamination, cutting and granulating rolls. With a compact design, the Miniroll compression area is isolated. The size of the granulate particles can be modified as needed by adjusting speed parameters of the cutting and granulating rolls, or by replacing the mesh size.
Thanks to the simplicity of its front assembly manufacture design, the rolls can be easily and quickly changed.
The PLC that is provided with the equipment controls the start and stop algorithm sequentially for the three motors powered by independent frequency converters. The parameters they control, both for the motor speeds and the compression force of the rolls, can be stored as files, with a maximum capacity for 99 products. The machine operates with a single-phase current, and a hydraulic electrical pump is provided to regulate the compression force from the control board.
The limits of its processing capacity range between 0.5 kg and 20 kg. Manufactured under GMP guidelines and premium quality materials, this machine provides an effective development area with a high added value.
Research & Development
Suitable for lamination
Suitable for Granulation
Compact Design