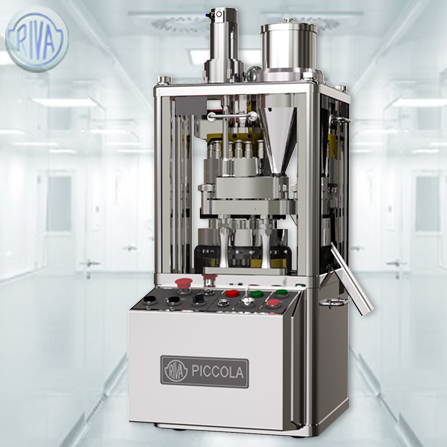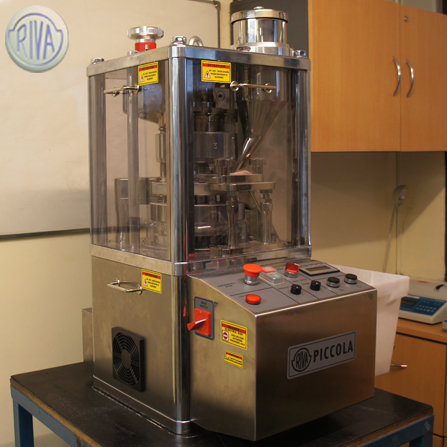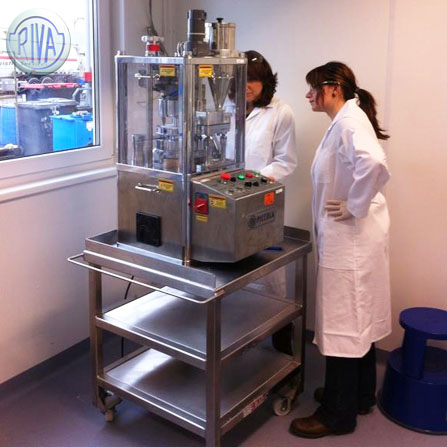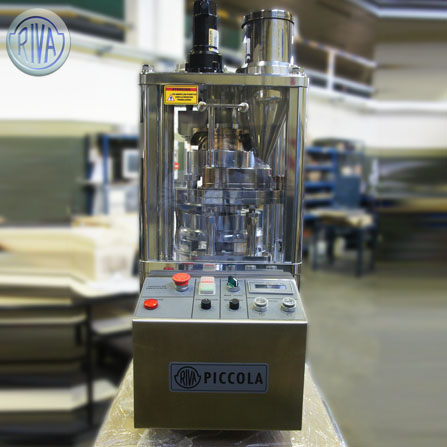 TABLE ROTARY TABLET PRESS IDEAL FOR RESEARCH AND DEVELOPMENT
The PICCOLA CLASSICA is a rotary tablet press intended for R&D for pilot plants and/or small production batches. Its settings allow operating with one to ten sets of tooling on the turret. Tooling is standard B, D or BB; TSM or EU.
Among its main characteristics, it features a gravity or forced feeder system, a pre-compression system, quick format change, and easy cleaning and sterilization. It is also designed under GMP guidelines with surfaces machined with hard chrome and AISI 316 stainless steel.
With more than 60 years of experience and over 600 Piccolas sold worldwide, Riva S.A. has evolved to meet the varied and strict client needs, maintaining durability and reliability.
Research & development
Compact design
Strength
+600 sold!