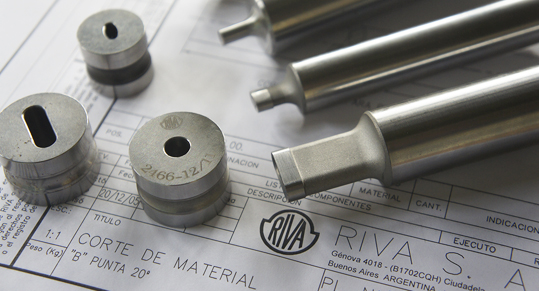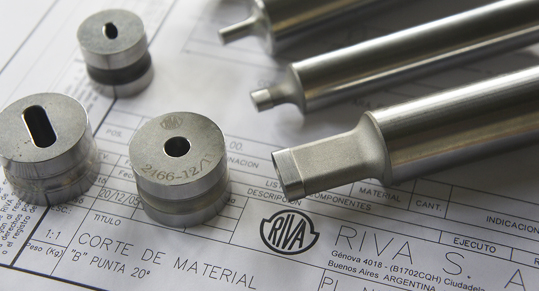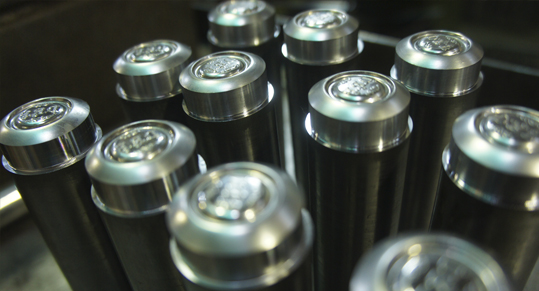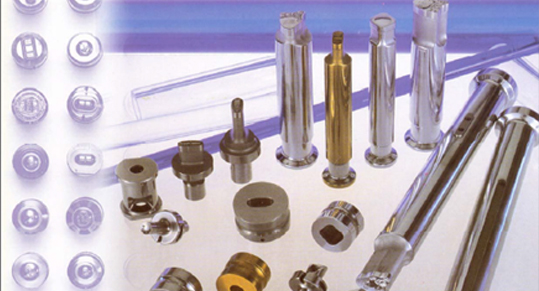 THE GREATEST STRENGTH WITH THE MAXIMUM PROCESS CONTROL SAFETY
A high degree of expertise and over 60 years dedicated to the manufacturing of rotary tablet presses have allowed us to develop a high quality in tooling design and manufacturing. This portfolio includes all the existing types of tooling, such as round, oblong, square, tablets with a central bore, single-piece or multiple-bore punches and dies, and others.
The RIVA punches and dies are manufactured in special steels, thermal-treated by top of the line laboratories, and tempered with differentiated hardness in controlled-atmosphere ovens.
All the surfaces are machined in modern, high-precision Computer Numeric Control (CNC) machines that allow minimum tolerances, ensuring a perfect interchangeability even with irregular formats.
Full Quality
We offer our customers a certificate of origin and quality of the steel used. We also offer manufacturing protocols.